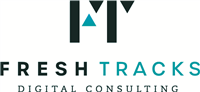 Fresh Tracks Digital Consulting
Level 1
Building 3 26 Ipswich Street Fyshwick ACT 2609, Australia
Fresh Tracks Digital Consulting are Australia's ITSM, SIAM® and DevOps specialists.
What we do:
We don't just master best practice 'frameworks' that enable digital strategies. We take pride in making these frameworks real as we work with you to help you transform, maintain and continually improve the way your digital business operates.
We help you develop your Operating Model using frameworks and practices including SIAM, ITSM, Agile and DevOps alongside service and process automation capabilities to augment your people, processes and technology and achieve the maximum return on your IT investment.
Our people are respected experts in their fields and valued by our customers for achieving results and being fun to work with. They bring their personal capabilities and expertise to the table when they join Fresh Tracks. We as a company provide a platform and culture where their trade is genuinely valued and we pride ourselves on sharing knowledge and driving each other to create intelligent and beneficial solutions for our customers.
Our Services
Our people support our customers with the following services:
• Current state assessments.
• Accreditation and bespoke training.
• Target state operating model design.
• Process design and tool alignment.
• Transformation planning and management.
• Transformation assurance.
• Coaching and facilitation of business simulation ('serious gaming').
• Business Value Consulting.
• Resourcing.
We provide these services across the following practices:
• Digital Strategy and Transformation.
• ICT Operating Models
• Service Integration and Management (SIAM),
• Agile IT Service Management, and
• IT Governance.
• DevOps, Agile and Lean IT.
• Digital Service Intelligence, including business alignment of major digital platforms.