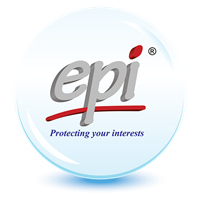 EPI Global Office
37th Floor
Singapore Land Tower 50
Raffles Place SINGAPORE 048623, Singapore
EPI is a global company of European-origin that offers data centre expert services. With over 35 years of experience, we operate worldwide in over 60 countries and 130 cities through direct operations and a large partner network. EPI offers an extensive range of data centre expert services which includes accredited data centre and IT training; data centre audit and certification on design, facility and operations; DCOS® (Data Centre Operations Standard), and CRUR® (Computer Room Utilization Ratio).
EPI's reputation has been built on delivering high-quality technical expertise with a continuous drive for excellence and innovation. Always on the leading edge, EPI has released many world's first innovations including the IT and Data Centre Framework®, DCCF® (Data Centre Competence Framework®), Data Centre and IT Career Planning Tools, Data Centre and IT Training Frameworks, DCOS®, and CRUR®.
EPI is the world's largest provider of accredited data centre training, and ANSI/TIA-942 conformity audit and certification services. EPI is also a registered Certification Body (CB).